First off is there any documentation on setting up the VR part of OSA? Would be a big help...
In the process of messing around with the MS Office Speech software I may have messed up the VR driver. When I select the Speech icon in the control pannel I get the following error.

I have no clue how to get this working again... Please help!
Also when I try to load the OSAE.VR application I get this error... (See Below) Hence why I started messing with the speech engine in the first place. The Speech part of OSA is working fine, just need to figured out the VR. Any help would be greatly apreciated.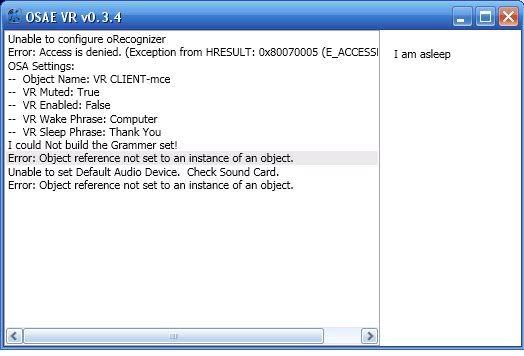 Thanks
Ron